Featuring

New to Graph Databases or to Advanced Analytics? Don't know how to use graph algorithms for Machine Learning? No worries!

Join this workshop, and we will teach you the concepts of TigerGraph Cloud, graph databases, advanced graph analytics, and machine learning algorithms - all in under 90 minutes!

This hands-on workshop will cover:

Graph Fundamentals

Graph Use-Cases

Introduction to TigerGraph Cloud

Integrating Python with TigerGraph Cloud


Feature Generation for Supervised Machine Learning. Bonus algorithms will be shared!
About the speakers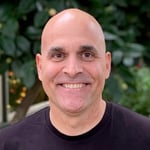 Jeffrey Tyzzer - Sales Engineer at TigerGraph

Jeff has over 25 years' experience in database and data management and has worked at companies such as Apple, Oracle, and Accenture in both solution consulting and technology delivery. At TigerGraph, Jeff helps customers understand TigerGraph's graph-native distributed database and how they can successfully apply it to their most pressing use cases.

Jeff has a B.S. in Information Systems and an M.S. in Library and Information Science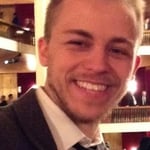 Vladimir Slesarev - Sales Engineer at TigerGraph

Vlad has worked with some of TigerGraph's largest financial services customers strategizing ML and graph analytics approaches. He is intimately familiar with the complexities and existing limitations of deep data exploration, having worked on complex government data initiatives with the State Department and customer data integrations and development for Deloitte LLP.

Vlad has a BS in Computer and Information Science from the University of Maryland College Park.

Watch the webinar