TigerGraph Cloud, a cloud-agnostic database-as-a-service offering, enables users to leverage graph analytics on AWS, Azure, and GCP. TigerGraph Cloud not only fully manages clusters, but also provides a use case library via starter kits, which greatly reduces customers' time to business value and decreases the learning curve to specific graph database use cases such as fraud detection, recommendation, customer 360, AI, and in-database machine learning. Come learn and ask questions from our TigerGraph Cloud Product Team and watch an end-to-end overview of TigerGraph Cloud with a short demonstration that showcases starter kits and other unique functionality.
Watch the webinar
About the speakers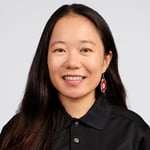 Benyue (Emma) Liu
Emma has a mission to empower developers, data scientists and enterprise data analysts with easier access to graph analytics and features. She is a senior product manager at TigerGraph leading efforts in Kafka integration, cloud, enterprise features, ecosystem connectors. Emma has a background in data management, cloud computing and complex system designs. Prior to TigerGraph, she worked at Oracle and MarkLogic. Emma holds a Bachelor of Science degree from Harvey Mudd College and a Master of Science degree from MIT.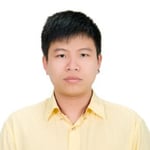 Engineering Manager at TigerGraph
Master in Management Information Systems from Carnegie Mellon University
Lead Developer for TigerGraph Cloud, GraphStudio and Admin Portal
Areas of specialty: Full-stack Development, Cloud, Containers and Connectors.