Featuring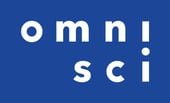 Utilities have long spent considerable time, attention, and treasure on vegetation management, often yielding disappointing or catastrophic results.

California utilities, for example, have been responsible for several deadly and costly fire events, despite spending more than 1B dollars per year on utility vegetation management.

While this issue has received widespread public and utility industry consideration, very few approaches are available that are scientifically accurate, up-to-date, and scalable.

This webinar shows how OmniSci enables organizations to orient big geospatial data toward advanced vegetation management and efficient risk mitigation.

Specifically, we'll explore the cross-section of tree health & mortality, electrical transmission lines, weather, and the probability of four and eight-foot flames across California.
About the speaker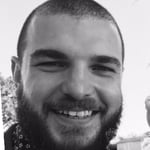 Antonio Cotroneo, Director of Technical Content, OmniSci
Antonio is a passionate geographer that helps people around the world maximize their geospatial data, mapping technology, and spatial analyses to make critical decisions for their customers and community..
Watch the webinar