Featuring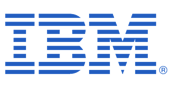 Join DSS and IBM to learn how the key to a successful data science practice is storytelling.

Do you want to step into the data science profession? Showcasing your work through a portfolio is as important as building the required skills. After all, the key to a successful data science practice is storytelling.

In this session, you will learn:
What is GitHub?


What is a repository and how do I create one?

Where to develop your project?

Ideas for projects

README tips

Share your projects on social media (LinkedIn, Medium, Dev.to)


And more!
---
Florida Hacks with IBM
Join us for this valuable webinar and learn more about Florida Hacks, organized by the University of Florida in partnership with IBM. We're calling on the country's brightest minds to join a virtual innovation challenge aimed at addressing the Sunshine State's most pressing conservation issues.

Innovators of all experience levels are invited to participate in the hackathon, where students will be asked to help combat the significant observable effects occurring in the environment. Ideation: Aug 25-Sep 10, Hack: Sep 13-Oct 22. Click here for details and registration, or, add it on to your webinar registration below!
---
About the speaker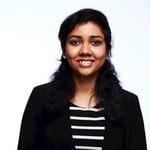 Saishruthi Swaminathan is an advocate for Trustworthy AI and an Advisory Data Scientist at IBM. She has a Masters in Electrical Engineering specializing in Data Science and a Bachelor's degree in Electronics and Instrumentation. Her passion is to dive deep into the ocean of data, extract insights, and use AI for social good. Previously, she worked as a Software Developer. She is on a mission to spread the knowledge and experience she acquired in her learning process. She also leads an education for rural children initiative and speaks at meetups focussing on Trustworthy AI and Women's Empowerment.
Watch the webinar