Breaking into AI: ML in the Real World
Do you want to build a career the field of AI? Join the session where two IBM data scientists from Data Science and AI Elite Team will share with you their journey to AI, the challenges they faced, interview tips and useful resources, along with their experience applying ML to real-world client problems by leveraging their earlier experiences.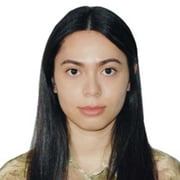 Safura Suleymanova
Safura Suleymanova is a Data Scientist at the IBM Data Science and AI Elite Team and develops Machine Learning powered solutions for customers across various industries, including finance, telecom, supply chain, among others. She feels passionate about how data can be used to streamline more routine processes ultimately improving business decisions. To improve existing operational processes at her previous workplaces she started leveraging the data, which led her to the field of Data Science. Safura has a bachelor's degree in Mathematics, with a specialization in Risk Management and Statistics from University of Waterloo.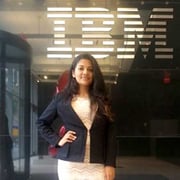 Aishwarya Srinivasan
Aishwarya joined DSE Team in June 2018 as a Data Scientist. She is a researcher in machine learning and reinforcement learning, and she strives for innovation. During her engagements, she primarily focuses on bringing in machine learning research to create business value.

With her interest in integrating machine learning in finance, she has presented her work to leading Financial firms like Morgan Stanley, Credit Suisse and World Bank. She is very focused on expanding her horizons in the machine learning research community including her recent Patent Award won in 2018 for developing Reinforcement Learning model for Machine Trading. She is a post-graduate in Data Science from Columbia University.

She is an ambassador for Women in Data Science community, originating from Stanford University. She has 50k+ follower base on LinkedIn and actively participates/organizes in events and conferences to inspire budding data scientists. Besides being a data junkie, she is a fitness fanatic who is into martial arts (Krav Maga) and yoga. To spread her knowledge in the space of data science, and to inspire budding Data Scientists, she actively writes blogs related to machine learning in her website https://aishgrt.wixsite.com/thepeculiarunicorn.
Sign up for this webinar