Featuring
A lot of ink has been spilled on the modern data stack. Everyone talks about its architecture, it's tools, and how to organize teams to support it. As the data community, it's easy to be excited about this impressive new technology.

Succeeding with the modern data stack, however, goes far beyond a collection of architectural diagrams; it's an experience. It's rushing to answer your CEO's urgent question just before the meeting; it's spending more time trying to verify that a dashboard is accurate than talking about what the dashboard actually says; it's piecing together this month's board deck from disconnected BI reports, SQL queries, and Excel files.

An experiential roadmap provides a solution to this problem. It helps companies move from building the modern data stack to creating the modern data experience, which is key to use data effortlessly.

In this webinar, Benn Stancil, Co-Founder and Chief Analytics Officer at Mode, will explain why the modern data stack isn't sufficient enough and how companies can overcome the challenges of creating sustainable user experiences. He'll lay out a vision for the modern data experience, along with some actionable, implementable recommendations.

In this webinar you'll learn:
How to establish a data culture that facilitates better automation, better understanding between cross-functional teams, and more effective workflows.

How to merge Business Intelligence (BI) and data science.

Why it's important to make status and trust explicit and be transparent about where the data is coming from.

Why sharing the same business logic is crucial when creating a more seamless experience for people who are consuming the data.

About the speaker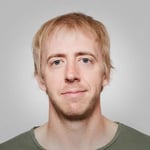 Benn Stancil, Co-Founder and Chief Analytics Officer at Mode
Benn Stancil is an accomplished data analyst with deep expertise in collaborative Business Intelligence and Interactive Data Science. Stancil is Co-founder, President, and Chief Analytics Officer of Mode, an award-winning SaaS company that combines the best elements of Business Intelligence (ABI), Data Science (DS) and Machine Learning (ML) to empower data teams to answer impactful questions and collaborate on analysis across a range of business functions. Under Stancil's leadership, the Mode platform has evolved to enable data teams to explore, visualize, analyze and share data in a powerful end-to-end workflow. Prior to founding Mode, Stancil served in senior Analytics positions at Microsoft and Yammer, and worked as a researcher for the International Economics Program at the Carnegie Endowment for International Peace. Stancil also served as an Undergraduate Research Fellow at Wake Forest University, where he received his B.S. in Mathematics and Economics. He believes in fostering a shared sense of humility and gratitude



Watch the webinar