Featuring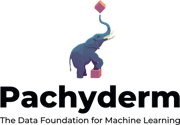 As teams look to build and deploy models into production, they need tools that can adequately scale with them. In particular, the tools they need must allow them to quickly monitor, segment, retrain, and experiment on the data.

Join us as the team at Pachyderm and Superwise discuss:

What is MLOps and why is data critical for it

How to architect a scalable and automated platform


Why your team should adopt a Production-First data approach.